Workshops with Wendell Beavers and Erika Berland
May 13-18, 2018
at Naropa University, Boulder CO
6th Annual Somatic Training for the Performer Workshop
A 6 Day Intensive in Developmental Technique(tm),Experiential Anatomy, Viewpoints Theory and Practice and the Contemplative Context
With

Wendell Beavers, Founder of Naropa University's MFA Theater; Contemporary Performance Program
and
Erika Berland, founding faculty of Naropa's MFA, Certified Practitioner of Body Mind Centering(R), somatic educator and meditation instructor in the Shambhala Buddhist lineage.
Daily Schedule:
2.5 hour Morning Sessions: Developmental Technique(tm),investigation of experiential anatomy principles, and contemplative practice as a psycho-physical practice
4 hour Afternoon Sessions: Application of somatic and contemplative techniques to devising performance material; investigating elements of acting such as character based on experiential anatomy scores; creating original movement from developmental and experiential anatomy material; integrating movement/dance, abstract image, text and story.
The workshop is designed to share new areas of training developed within the Naropa MFA Theater; Contemporary Performance Program.
Like us on Facebook at https://www.facebook.com/beaversberlandworkshop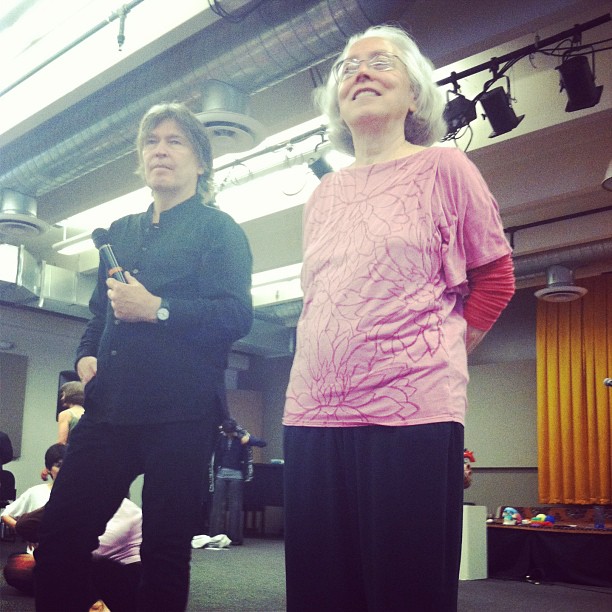 Wendell Beavers and Bonnie Bainbridge Cohen, BMCA Conference, Naropa University, June 2013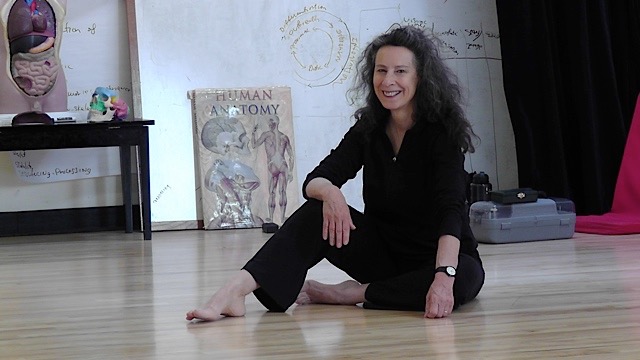 Erika, surrounded by her somatic "toys."